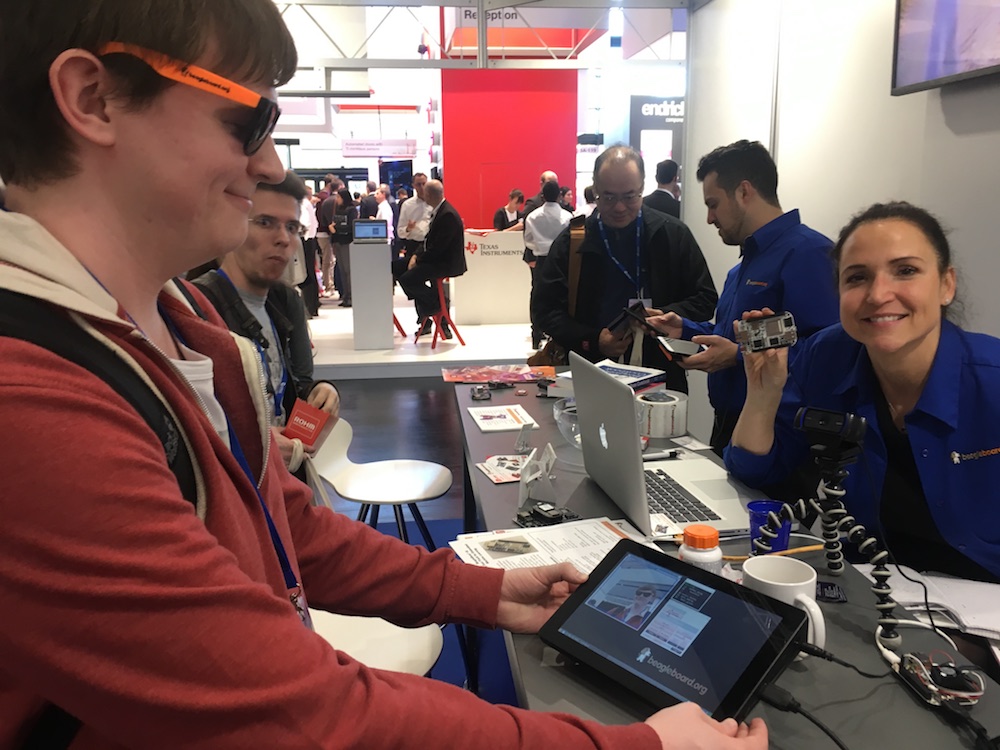 A new BeagleBone® made a sneak preview at Embedded World in Germany. Filling the gap between small single board computers (SBCs) and large powerful industrial computers, BeagleBone® AI  (https://old.beagleboard.org/ai) brings the open source Linux approach to Artificial Intelligence applications development.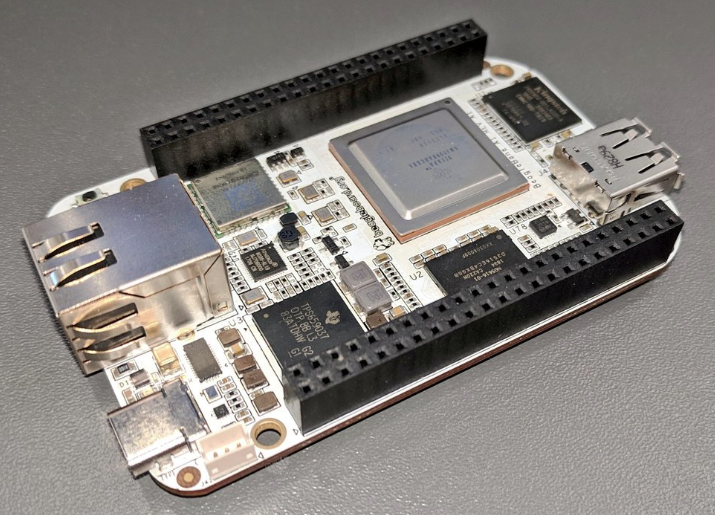 Based on the Texas Instruments AM57x family, the BeagleBone® AI gives full access to the dual TI C66x (digital signal processor) DSP cores and 4 (embedded vision engine) EVE cores supported through an optimized TIDL machine learning OpenCL API. EVE is a fully programmable processor especially useful for computationally intensive algorithms such as computer vision. Also included in the main processor are 4 of our favorite programmable real-time units, PRU. Other specs include a Gigabit Ethernet and high-speed WiFi. In addition to a USB type-A host connection, BeagleBone® AI also includes a USB type-C for both power and dual-role controller, which offers USB 3.0 SuperSpeed connections at 5,000Mbps, over 10 times faster than USB 2.0 high-speed connections at 480Mbps.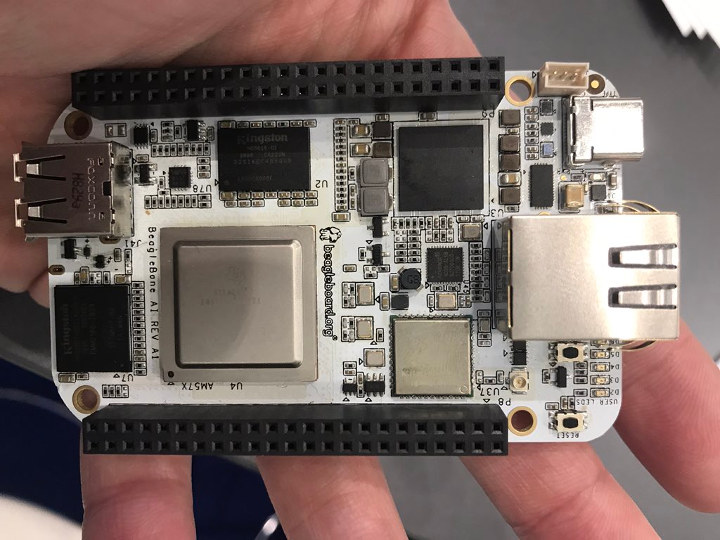 Visitors to the booth got a sneak peek at the board which maintains the 'mint-tin' small form factor and add-on board cape header compatibility with the BeagleBone® family.

It was exciting to see the reception and feedback from the community of the introductory demonstration of BeagleBone® AI. Visitors were able to interact with the demo showing the camera various items for the demo to recognize. These included favorite items programmers sometimes need such as a coffee mug, sunglasses or a beer glass.
Thank you to visitors who shared the preview with their friends and readers. Here are just a few of the articles in case you missed them:
We are really excited to see what the community will build with the new BeagleBone AI.
Be the first to know about availability as well as keep track of the progress and final specifications by signing up on this page (https://old.beagleboard.org/ai) with your just your email address.