We were excited to launch a new BeagleBone last week at Embedded World: BeagleBone Blue is a complete, Linux-enabled robotics computer. Community-supported and fully open-source, the real-time performance, flexible networking and rich set of robotics-oriented peripherals make building mobile robots quick and affordable.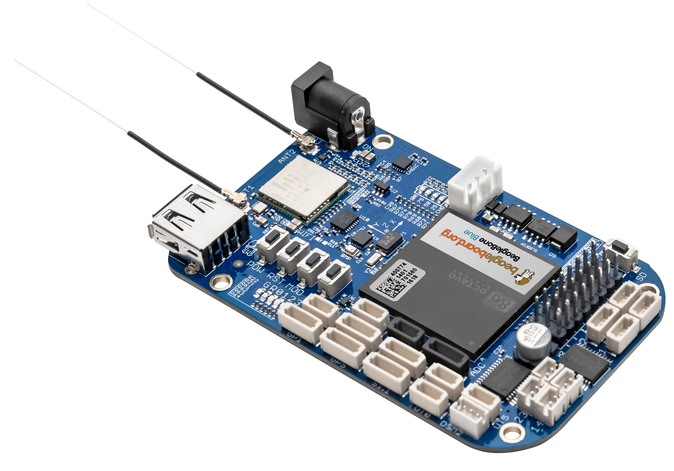 Learn more about the BeagleBone Blue in a quick board tour by Jason Kridner. Schematics, PCB layout and Bill of Materials for the BeagleBone Blue are available on GitHub.
BeagleBone Blue is available from Arrow, Element14 and Mouser. Compatible accessories such as robot chassis and cable assemblies are listed on the BeagleBone Blue wiki.
—Christine Long, Executive Director