The maritime industry is facing many challenges utilizing clean energy to become sustainable and a team of twenty-eight students is pooling their engineering skills to push the industry toward better solutions. For ten years, the Solar Boat Team from the Delft University of Technology in Netherlands, has designed, produced, tested and raced a boat powered by solar energy. This past year, with the BeagleBone® Black as "the brain of the boat", the team not only completed their most ambitious design; they won in the world championships. rusbank.net
"15 of the largest ships worldwide produce more sulfur oxide (SOX) pollutants than all the cars in the world"
Driven by their commitment to a greener future, the multidisciplinary team evaluated designs from prior years and used that knowledge to change course. Past versions had been inshore boat designs, but "the real maritime world takes place in big oceans". Therefore, for the first time in the team's ten-year history, the students decided to build a boat for open sea. This design would require a huge 28 square meter solar deck to harvest enough energy from the sun. To support this solar panel array, the boat would need not one but three hulls.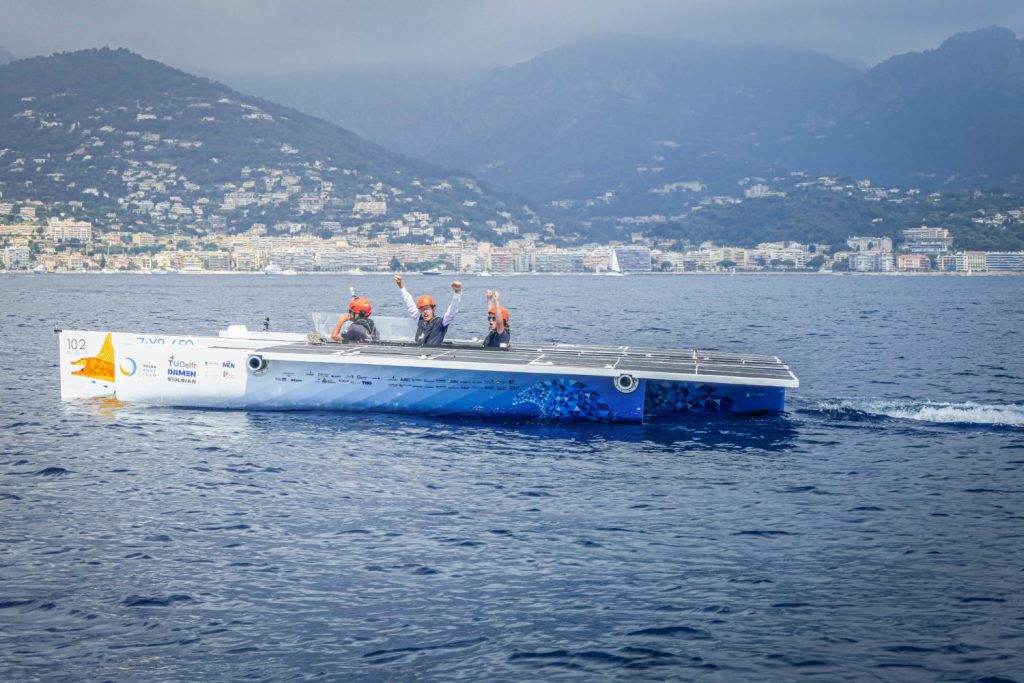 From an electrical perspective, the boat has a vast array of sensors connected to microcontrollers in subsystems that are designed and soldered by the students themselves. The BeagleBone® Black sits at the center of the electrical design, having knowledge of every subsystem in the form of CANbus data. Utilizing Data Acquisition Software, the sensor data is processed, interpreted and sent to both the pilot and strategy team during testing and races via an Antenna and Local Server which are connected to the BeagleBone® Black. In addition, the Energy Management System software sends and receives CANbus messages, providing the team on the boat and on shore a clear picture if something goes wrong.
When evaluating a solution, the students chose BeagleBone® Black, because they wanted a professional and reliable board that was easy to use. They soon discovered the power of the vast BeagleBoard.org® community. Because BeagleBoard.org® is an open source software and hardware community, finding a community developed cape solution like the Skywire® helped them decrease their development time.
This project gave the students the opportunity to gain practical experience while working together on an ambitious goal. One hurdle they had to overcome was how to transfer data in real time from the boat to the shore. They solved this by setting up a local server on the BeagleBone® Black and attaching an antenna to the boat. They then created software, using a Publish-Subscribe Software Architecture, to receive and interpret the data. The team also made use of the open source visualizing platform, Grafana to create custom graphs and charts of the data. This enabled the partners and strategy team to evaluate the data and make decisions quickly.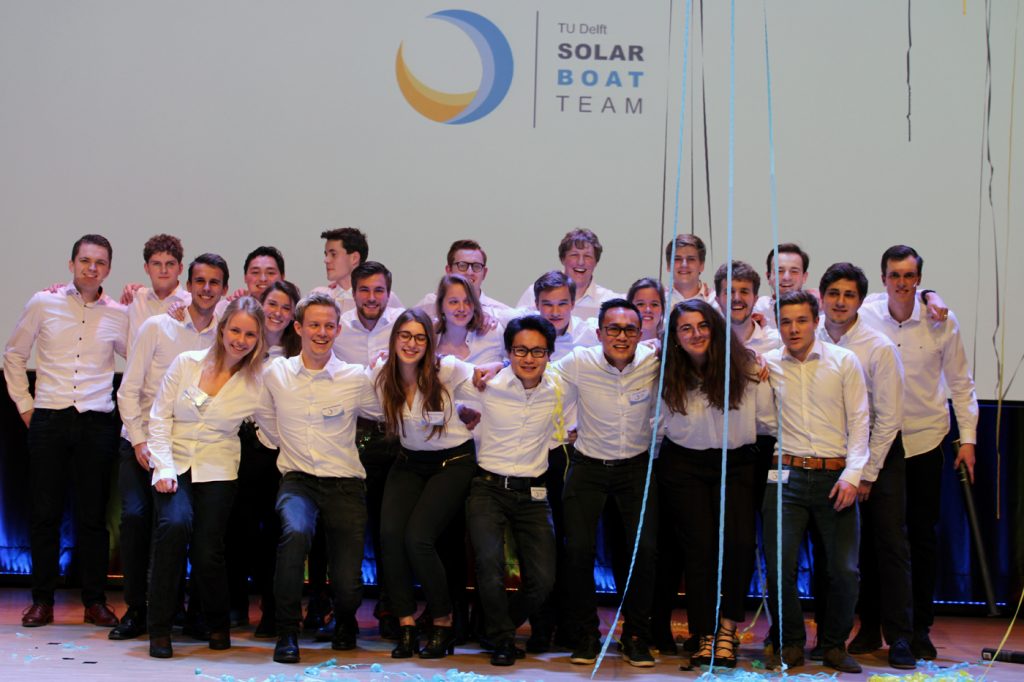 More than winning the world championships in the offshore class in Monaco, the TU Delft Solar Boat team is excited that this project provides them with a way to "learn something new every day, bonding and contributing to a change for the better with the help of alumni and partners." They certainly aren't slowing down now. This year the team will be working on a new design for the Solar Sport One competition using the BeagleBone® Black. With a three-strut hydrofoil configuration, it is expected to be the most maneuverable solar boat ever.
To cheer on the team in their continuing push to make the maritime industry more sustainable through innovation and to get more information go to https://solarboatteam.nl/en/