We love New York! The BeagleBoard.org® community gathered at World Maker Faire® 2018 sharing our love of educating with open-source software and hardware in embedded computing. Hundreds of visitors stopped by our booth in the Maker Shed sharing their project ideas with us. Developers of all ages and skills came away with a T-Shirt with their PocketBeagle® purchase.
Empowering Education
Thank you to all  of educators that stopped by to visit with us at the Education Forum on Friday, Sept 21.
If you didn't make it to the "Getting Started with PocketBeagle® from BeagleBoard.org® Hands-On Coding Workshop" We've loaded the slides and handout along with a special software image on our website at www.beagleboard.org/workshop. You can get started with the fun coding exercises that use simple hardware, software and sensors.  Jumpstart your teaching project idea and participate in the PocketBeagles for Your Classroom Opportunity.  Educators in schools can apply for the opportunity to receive up to 30 PocketBeagle® boards from the BeagleBoard.org® Foundation.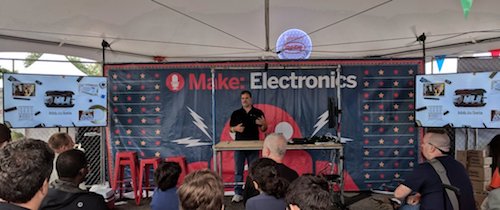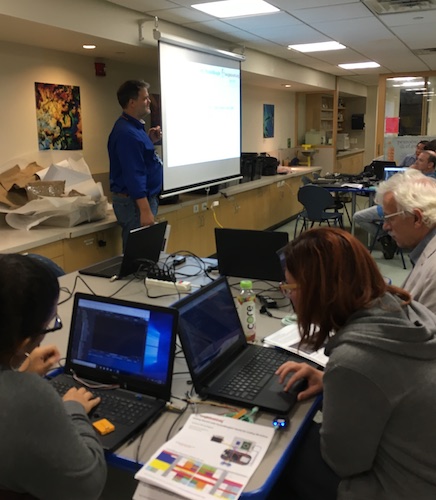 Enabling Success
It was great to meet-up with our community friends to celebrate the 10th Anniversary of BeagleBoard.org. We saw larger than life projects, like this three story tall clock in downtown Manhattan, running on more than 70 BeagleBone Green boards, along with musical projects, robots, games and race cars.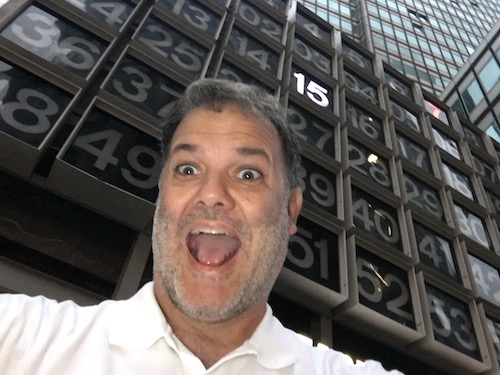 Celebrating Community
Thank you to everyone who came by to celebrate at our #BringAHack party! We are excited about the future project ideas buzzing around from makers and educators using BeagleBoard.org boards and software for fun and easy ways to open the world of collaborative making.